Empowered Employees.  Achieving Success.
Since starting the business in 2006, EnviCor has understood that employees are the fuel that drives the business.  Creating an environment that empowers our employees and rewards achievements has been one of the keys to our success and growth.
EnviCor Careers
If you are interested in building a career with a rapidly growing and expanding rotational molder please reach out and let us know.
Email us at jobs@envicor.com
What We Offer
Dynamic team based work with competitive wages that rewards achievement
Shift differential (higher pay) for working 2nd and 3rd shift
Personal growth opportunities reflected in both additional responsibility and compensation
Benefits

Healthcare with up to 90% paid by EnviCor
Long-Term Disability Insurance provided by EnviCor
Short-term Disability available for purchase at group rates
Dental, vision and other ancillary insurance products available at group rates
$50,000 of life insurance paid for by EnviCor

Quarterly and Seasonal Bonus Programs

In addition to competitive wages employees can earn over $2000 in bonuses paid out either quarterly (based on company performance) or monthly (seasonal)

Vacation that begins accruing on day 1.
Performance review and wage increase after 90 days
Company events like cook-outs and sporting events available to the employee and their families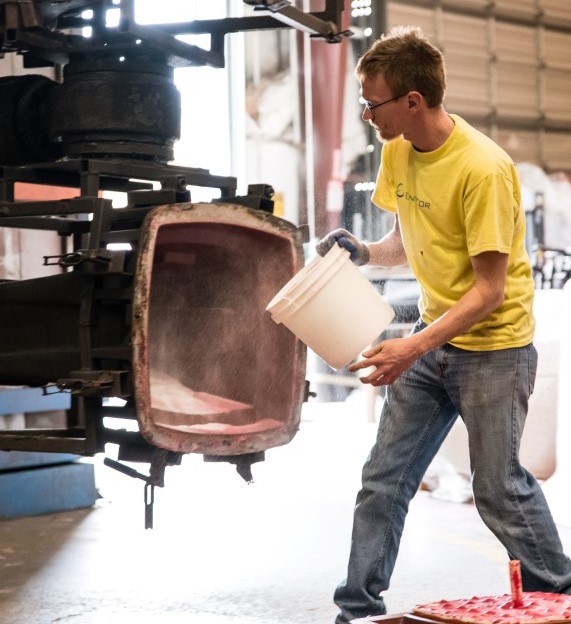 What we are looking for:
Dependable, motivated individuals who are willing to put in the work to achieve success
People who take pride in their work and value creating something that they know customers will use and appreciate
Employees who are willing to learn and are committed to growing and improving with the company
Available Positions:

Machine Operators
Secondary Trim and Assembly
Plastic Recycling Technicians
Join Our Team!
If you are interested in building a career with a rapidly growing company offering tremendous long-term opportunities please fill out our employee interest form. Email jobs@envicor.com Or call 919-635-8909